Press & Media Information
Rich Natole´s impressions light up Harmon Theater
Author: Jennifer Prosser

Jennifer Prosser has been knee-deep in the Las Vegas entertainment scene for 10 years, and has edited numerous publications in that time. She practically lives backstage at Vegas´ best casino shows.

Rich Natole as Columbo.

Some impressionists focus on only the sound of their subject´s voice, leaving most else to the imagination.

Others still get down their subject´s mannerisms, mimicking exactly the traits they´re best known for.

Very few supply that extra bit of oomph that propels their study into the next realm.

But Rich Natole´s defining asset is imagination. Not only is it the true vein of his fodder, it´s what makes his show the best afternoon offering on the Strip.

Natole´s "Voices of a Generation" is well thought-out from beginning to end. His first bit, Lt. Columbo, leads you into this delightful romp; the TV detective has uncovered a list he´s just willing to share ... and we´re off and running.

If you don´t quite remember Columbo, or any other character for that matter, you´ll soon come to know and love it. For love truly shines true here--the basis for Natole´s show is the voices that his parents loved, his children love, and he himself loves. When tackling those revered characters, it´s obvious Natole has done his homework ad nauseum.

One of Natole´s most inspired skits include a modern day recast of the beloved movie "The Wizard of Oz." In it, the Great and Powerful Oz is played by Regis Philbin, Dorothy by Mike Tyson, Scarecrow by Robert DeNiro, Tin Man by Al Pacino and the Cowardly Lion by Dustin Hoffman as "Rain Man." It´s worth the price of admission alone.
But that barely scratches the surface.

Wed.-Mon., 2 p.m. $29.95-$39.95. Guests must be 18 or older. (702) 836-0836.

Date Submitted: June 23, 2009 04:48PM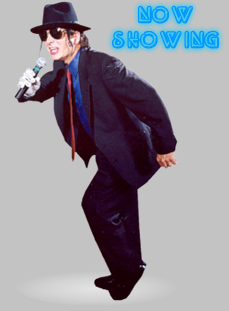 VARIETY - "Confident and likable - He quickly appeals to the audience"
THE HOLLYWOOD REPORTER - "A successful multi-talented comic-impressionist"
L.A. TIMES - "True comic capability -- met with great laughter by young and old alike"