Press & Media Information
Comic impressionist Rich Natole takes over afternoon slot at Harmon Theater
Comic impressionist Rich Natole takes over afternoon slot at Harmon Theater
June 8, 5:03 PM - Jackie Brett

Comic impressionist Rich Natole has opened his one-man afternoon show "Voices of a Generation" at the Harmon Theater at the Miracle Mile Shops at Planet Hollywood. Knowingly, he opens his show with an informative video that in a fun way promotes the fact that nobody knows who he is. The video even shows a coffin and the off-stage voice says, "Well at least there were bodies in the room." Then on screen fellow comedian Louie Anderson encourages the fact that Natole is a well-seasoned colleague.

Comfortable with the fact nobody knows who he is, even though he has worked corporate gigs, retirement communities and thousands of shows in every possible venue, he makes light of his "non-identity." Jumping right into action, he takes the stage and gives his thought-provoking list of the10 shortest books such as "The Amish Phone Book" to set a fun-loving tone.
Natole excels at putting his famous character voices into interesting situations. He has all the presidents since Kennedy do verses of the "National Anthem" and recasts "The Wizard of Oz" with such personalities as Regis Philbin playing the wizard and Mike Tyson personifying Dorothy. You get the picture. He also uses a lot of props to accentuate comedic routines.
A competition between two audience members gets everyone involved with a game of "Name That Voice." In all, Natole will blaze through as many as 85 impressions from his 300-voice repertoire and change things up daily in his 70-minute show.

Natole has a quick wit and a likeable personality. Most of his material is fresh and if an older joke surfaces, his timing makes it refreshing.


Tickets for Natole´s 2 p.m. daily shows are $29.95 plus fees and taxes and $39.95 for VIP, call 702-836-0836.
Jackie Brett has written about Las Vegas for 33 years in magazines and major newspapers. Her weekly column now appears on numerous Web sites and her coffee table book is "Fabulous Las Vegas" by Beautiful America Publishing Company.

Date Submitted: June 23, 2009 04:44PM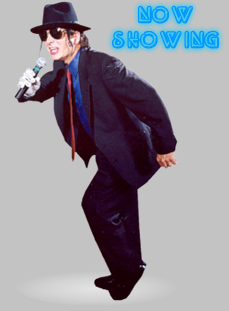 VARIETY - "Confident and likable - He quickly appeals to the audience"
THE HOLLYWOOD REPORTER - "A successful multi-talented comic-impressionist"
L.A. TIMES - "True comic capability -- met with great laughter by young and old alike"