Press & Media Information
Rich Natole
by Blake French EDGE Contributor
Tuesday Jun 9, 2009

Rich Natole

Few people have heard of Rich Natole...and Rich Natole knows that. In fact, he pokes fun at his lack of mainstream recognition.

Before "Voices of a Generation" starts, a video segment plays in which Natole goes undercover and asks Las Vegas tourists if they've heard of Rich Natole. Not one of them has.

That's not to say that Natole is new to standup comedy. Natole comes to Vegas from Orlando, where he entertained corporate audiences for years. Before that, he toured the country and performed at comedy clubs in 42 states. Natole isn't new to comedy...he just needs a big break to become a household name.

"Voices of a Generation" -which opened in May at The Harmon Theater inside Planet Hollywood - showcases Natole's specialty: celebrity voices. Natole has fine-tuned the art of vocal mimicry and blazes through as many as 85 impressions from his 300-voice repertoire during the 70-minute show, which he changes on a regular basis.
Who does he impersonate? Politicians, comedians, actors, athletes, hosts...you name them, and Natole probably has mastered their voice. The voices of JFK, Barack Obama, Dr. Phil, Robert De Niro, Clint Eastwood, Rodney Dangerfield, Donald Trump, Bill Cosby, Kermit the Frog, Jack Nicholson, Jay Leno, Richard Simmons, Spongebob Squarepants, and Elvis are just a few that Natole impersonates.

Natole is an interactive entertainer. At one point, he summons audience members on stage for a game of "Name That Voice." Because of the wide range of voices Natole has mastered, the game is more challenging than one might think. Additionally, Natole brings down the house when he recasts "The Wizard of Oz" and impersonates his selection of actors in their respective roles. Absolutely hilarious.

Rich Natole has charisma, energy, and personality, and his routine keeps the audience on their toes. As "Voices of a Generation" gains popularity, eventually he may have to scratch the video segment from the show's opening...because everyone will have heard of Rich Natole.

Rich Natole: Voices of a Generation performs daily at 2 p.m. at Harmon Theater, located outside Planet Hollywood Hotel and Casino, 3667 Las Vegas Blvd South. Ticket prices are 29.95 for general admission and 39.95 for VIP. For more information, visit www.harmontheater.com, www.richnatole.com, or call 702-836-0836.

Blake French has worked for 9ine Magazine, OC Drinks! Magazine, In the Scene Magazine, Lansing Community Newspapers, Laguna Beach Independent, L.A. Alternative Press, and Backstage West. He's a regular contributor to 944 Magazine and a staff writer at Filmcritic.com.

Date Submitted: June 23, 2009 04:40PM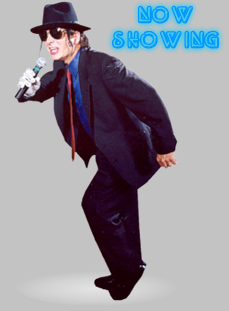 VARIETY - "Confident and likable - He quickly appeals to the audience"
THE HOLLYWOOD REPORTER - "A successful multi-talented comic-impressionist"
L.A. TIMES - "True comic capability -- met with great laughter by young and old alike"