Press & Media Information
Oh, Snaps! ´Elvis´ Wishes Wayne Newton a Happy Birthday (´Sammy´ and ´Dino´ too!)
While it´s impossible to know everything that goes on here at BlogTalkRadio-what with our more than 1,000 hours of programming each day-it seems safe to say that this item takes the, ah, cake for year´s most memorable.

Last week, host Vincent Schilling welcomed Wayne Newton for a live, hour-long broadcast celebrating the incomparable entertainer´s 68th birthday.

As part of the festivities, the Danke Schoen crooner was treated to surprise greetings from such VIP pals as country music star Toby Keith, Dancing with the Stars´ Kym Johnson and General Tommy Franks.

Then came a string of voices from Wayne´s past that brought as many tears to his eyes as smiles to his lips as he was wished a happy birthday—Ronald Reagan, Dean Martin, Jack Benny, Jimmy Stewart, Elvis Presley, Bing Crosby, Bob Hope and Sammy Davis Jr. among them.

And who might have been behind that spectacular gift?

Why, none other than Wayne´s fellow longtime Vegas regular Rich Natole, whose one-man spectacle is called Voices of a Generation.

Later in the show, the ever-peaceful Wayne-who has logged countless USO tours entertaining America´s troops-reflected on his taekwondo training.

"I´m a black belt, but I´ve never even come close to using it," he said.

"I think there´s something that happens with people who study the martial arts; that when you´re able to remove that thing in the brain that says, ´OK, if I don't stand up to this situation, I´m unmanly´- when you realize that if you walk away from a scene, in reality you´re saving that person´s life, it turns your whole world around."

"People pick up on the fact that-if they´re thinking of causing a physical problem-it doesn´t rattle you."
Listen to the full interview - click here
Date Submitted: June 14, 2010 01:50PM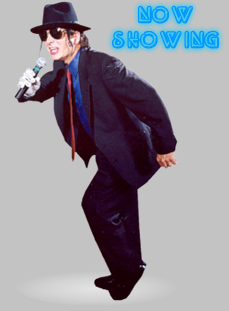 VARIETY - "Confident and likable - He quickly appeals to the audience"
THE HOLLYWOOD REPORTER - "A successful multi-talented comic-impressionist"
L.A. TIMES - "True comic capability -- met with great laughter by young and old alike"